M a r k e t N e w s
Kenya's import bill has accelerated by 727 million U.S. dollars
Posted on : Monday , 11th August 2014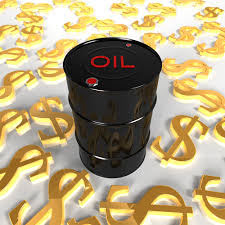 NAIROBI, (Xinhua) -- Kenya's import bill has accelerated by 727 million U.S. dollars in the first six months of this year, compared to a similar period in 2013, Kenya National Bureau of Statistics (KNBS) said on Saturday.
The bill swelled from 7.9 billion dollars in the first half of 2013 to 8.6 billion dollars this year on account of increased inflows of industrial supplies and petroleum products.
The non-food industrial and petroleum products are the East African nation's first and second largest import commodities, accounting for 30 percent and 25 percent of the country's total imports every month.
Machinery and capital equipment comes third, accounting for about 20 percent of imports each month.
In the six months, according to the data from KNBS, the country has imported industrial supplies worth 2.56 billion dollars.
This is an increase from 2.46 billion dollars in a similar period in 2013. On the other hand, the East African nation has imported oil products worth 2.06 billion dollars in the six months, up from 1.92 billion dollars in the previous period.
The overall rise in value of imports of the two products in the six months is reflected in the monthly inflows.
Kenya is now importing industrial supplies worth 427 million dollars each month, up from an average of 410 million dollars in 2013.
Similarly, Kenya's monthly oil imports have increased to 343 million dollars, up from an average of 320 million dollars.
In 2012, the country was importing fuel products worth an average of 276 million every month.
"The imports indicate that industrial supplies (non-food) was the main import category in June, with a share of 30.8 per cent, while the values of fuel and lubricants, machinery and other capital equipment and transport equipment registered shares of 24. 2, 15.4 and 10.6 percent respectively," said KNBS in the Leading Economic Indicators for the period ending June.
Food and beverage category during the month recorded a share of 9.4 percent while consumer goods recorded a share of 8.3 percent.
Analysts attribute the surge in industrial supplies and oil products import bill to increased importation of the goods due to swelling local demand.
There has been intensified industrial activity in the East African nation in the past months. On the other hand, Kenya has witnessed increase in number of motor vehicles, with registrations hitting an average 14,000 every month, up from 10,000.
Kenya's total fuel import bill, according to KNBS, has doubled in the last two years. The country's oil consumption stands at 4.5 million tonnes annually.
The government-owned National Oil Corporation forecasts that the country will increase its annual oil products imports to around 6 million tonnes in the next two years.
The increase in the value of imports, however, means the widening of the East African nation's trade deficit. While Kenya imported goods worth 7.9 billion dollars in the period ending June, the country exports were valued at a paltry 508 million dollars.
India, China and United Arab Emirates (UAE) are Kenya's top sources of imports.
In the first six months of this year, Kenya has imported from India goods worth 1.5 billion dollars, China 1.15 billion dollars and UAE 592 million dollars.
Analysts note India and China have managed to climb to the top of the summit due to various reasons, among them growing bilateral ties and cordial foreign policy between the nations, cheaper and quality goods and proximity of the nation's ports, in particular the former.
Kenya's top five imports from India are mineral fuels, oils and distillation products, machinery, pharmaceutical products, electrical, electronic equipment and iron and steel.
Source : www.coastweek.com