M a r k e t N e w s
Sirocco Energy Reports Progress on Both Assets in Tanzania
Posted on : Thursday , 21st April 2022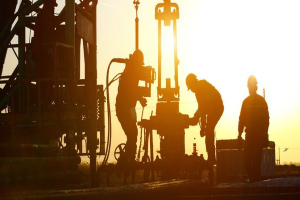 Scirocco Energy PLC (AIM:SCIR) said partner APT has set a target date of November 2022 to spud the Chikumbi-1 well at Ruvuma in Tanzania.
Seismic data collection is underway with contracts for all long lead items for the well in place, the statement added.
Scirocco has a 25% non-operated interest in the Ruvuma PSA.
APT has already published a revised estimate of risked prospective gas in place for the Ntorya accumulation at Ruvuma of 3,024 billion cubic feet (Bcf) (gross basis, mean case) and a prospective, risked recoverable gas resource of 1,990 Bcf.
That is considerably in excess of the carried resource assessment, noted the statement.
Elsewhere in Tanzania, Scirocco said that Aminex, the operator of the Kilwani North gas project, has said future drilling will require more seismic work and a high-resolution 3D seismic campaign is scheduled to start in the middle of this year.
This will cover 40% of the critical area of the licence and enable Aminex to link the new high-resolution 3D data to its existing 2D seismic legacy data.
Scirocco, which has an 8.39% interest in Kilwani North, said this work would not involve any cost to itself.
Tom Reynolds, Scirocco's CEO, added: "The operational progress made by both operators on our Tanzania oil and gas asset represents long-awaited activity on both blocks which are significant value catalysts for Scirocco shareholders.
"We are excited about the schedule of work activity in 2022 and beyond in Tanzania."
Source : www.abafnz.com