M a r k e t N e w s
Kerui Petroleum & Gas Successfully Delivered A Drilling Rig For A Geothermal Project In Ethiopia
Posted on : Wednesday , 19th May 2021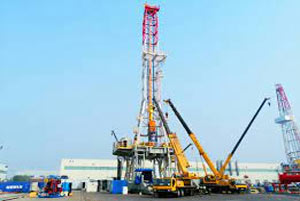 The second set of 1500hp geothermal drilling rigs developed and produced independently by Shandong Kerui Petroleum & Gas Equipment Co., Ltd. was successfully delivered to the Aruto Langano geothermal power station in central Ethiopia recently.

It is the greatest investment in the geothermal energy industry, as well as a national project with enormous strategic significance funded by the World Bank, since it is the first 50D mating drilling rig and first geothermal energy development project of Ethiopia Electric Power (as "EEP").

Kerui Petroleum & Gas offers Ethiopia Electric Power Company with two sets of 1500hp geothermal drilling rigs, drilling services, people training and related technology transfer, and other one-stop complete solutions for the exploitation of 22 geothermal wells in Aluto Langano as part of this project.

The two sets of geothermal drilling rig delivered by this company are independently developed by itself. It has the advantages of automation and integrationIt is equipped with logging, cementing, orienting, gas testing, and other equipment to satisfy the drilling requirements of petroleum, natural gas, and geothermal resources. It can also adapt to the technological requirements of mud drilling, air drilling, and foam drilling.

Faced with the world's catastrophic pandemic scenario, Shandong Kerui Petroleum & Gas Equipment Co., Ltd. has finished the commissioning and lifting of two sets of drilling equipment and will begin drilling soon.

Kerui Petroleum & Gas is an international industrial conglomerate that provides the worldwide oil and gas sector with high-end oil equipment, oil and gas field technical services, and EPC engineering services. At present, Kerui's marketing and service network has covered 57 countries and regions in the world, providing quality services and practical products for more than 8000 customers in more than 80 countries and regions.
Source : www.exafnz.com