M a r k e t N e w s
Africa May Play a Central Role in India's Oil Diversification - Dharmendra Pradhan
Posted on : Tuesday , 30th March 2021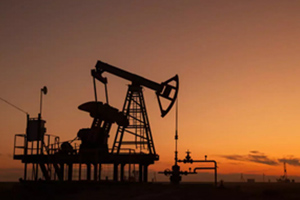 African countries could play a key role in India's efforts to diversify its oil and gas sources, according to the country's oil minister on Wednesday, as the country seeks to reduce its dependence on the Middle East.

After OPEC+ agreed earlier this month to largely maintain production cuts in April, India, the world's third largest oil importer, has asked state refiners to accelerate the diversification of oil imports in order to progressively reduce its reliance on the Middle East.

"As India tries to diversify its crude oil and LNG procurement, Africa plays a critical role, owing to its proximity and lack of any choke points in trans-shipments," Dharmendra Pradhan said at an industry summit.

India imports more than 80% of its oil and has a massive oil import bill.

According to Pradhan, Africa accounts for approximately 15% of India's oil imports, or approximately 34 million tonnes of oil last year. India's imports of African gas are steadily growing as well.

Traditionally, India purchases oil from Nigeria, Angola, Algeria, Egypt, and Equatorial Guinea. It has also purchased oil from Cameroon, Chad, Ghana, and Côte d'Ivoire in recent years, according to Pradhan.

"As a result, we will naturally pursue commercial partners in Africa to meet India's increasing energy needs through crude oil, LNG, and other petroleum and energy products imports."

Indian state-owned enterprises have invested $8 billion in oil and gas reserves in various African countries.

India, the world's third largest refiner, is a major exporter of refined fuels.

According to Pradhan, Africa is the second-largest destination for Indian refined fuels, with growing demand for technology, fuels, expertise, and investment in some African nations providing India with opportunities for equity investment and two-way tie-ups.
Source : www.innzaf.com