M a r k e t N e w s
Tanzania: Ewura Assures Bumper Oil Supply During Election
Posted on : Wednesday , 19th August 2020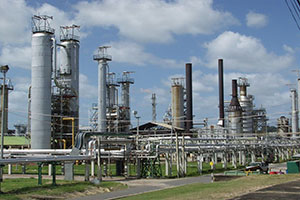 Energy and Water Utilities Regulatory Authority (EWURA) Tanzania announced that there will be massive importation of fuel to cater for the high demand for petroleum products during the forthcoming General Election.

Tanzania is organised to hold the General election on Wednesday 28 October, with campaigns set to stretch from August 26 up to October 27.

The authority noted in Dodoma that there was always a fuel business boom during elections, therefore the push for substantial importation of the product to escape scarcity.

EWURA's Communications and Public Relations Manager, Titus Kaguo highlighted on a press conference that a vessel with 89.6 million litres of fuel is expected to dock next week and another ship with 67 million litres is scheduled to arrive on August 10.

"We have also directed the Petroleum Bulk Procurement Agency (PBPA) to transport into the country two fuel vessels in August since we are heading to election processes. We are doing all these to assure enough supply of the products during election time," he further stated.

Earlier, the authority declared that importation of fuel for August will rise by 52% for petrol and 30.9% for diesel, equated to July after the resumption of economic activities that were paralyzed due to the Covid-19 pandemic.

Mr Kaguo also stated that due to resumption of all economic activities, the authority expects an increase of fuel importation for August, reaching 157.9 million litres of petrol from 103.3 million litres of July. On other hand, the importation of diesel will rise from 176.1 million litres of July to 230.6 million litres in August.

Explaining on the effects of Covid-19 on fuel business in the country, Mr Kaguo said fuel consumption dropped by 2% in March and by 7% in April. This pushed dealers to reduced importation of fuel.

Nevertheless, he said, the situation has started to stabilise from June when the consumption increased by 7% and later by 12%.

Mr Kaguo attributed the upsurge of consumption to the resumption of economic activities that were at the outset paralysed due to the Covid-019 pandemic.
Source : www.akds.com