M a r k e t N e w s
East Africa holds major oil and gas opportunities
Posted on : Wednesday , 6th August 2014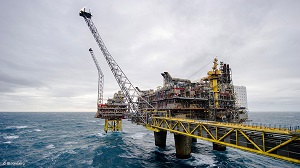 East Africa would be the next major oil and gas play on the continent, professional services firm PwC Africa Oil & Gas Advisory senior manager Derek Boulware said
Speaking at the launch of the firm's 2014 Africa oil and gas review titled 'On the brink of a boom', he noted that, while about 15 000 wells had been drilled in West Africa to date, only about 500 had been drilled in East Africa.
"There is a lot of room for growth in East Africa," he said.
"So while we may not have the same number of wells, I think the wells that we do have will be more successful, and overall success rates will be quite high," he stated, noting that there was definitely still an opportunity to gain a first-mover advantage in the East African oil and gas space.
Further, he pointed out that, through the establishment ofliquefied natural gas (LNG) trains, East Africa was also poised to become a major supplier to the global gas market.
, that is also a big question mark because, as we continue to have delays in regulatory finalisation and policies, we are actually potentially missing the most opportune time to sell into these markets.
"Australia, as well as Papua New Guinea, have been able to bring LNG online faster than expected and both of those are players that are selling into the Asian markets. So, if the likes of Mozambiqueand Tanzania continue to delay some of the regulatory approvals, then perhaps they are not going to be attaining the gas prices they perhaps could have had they been able to [start sooner]," Boulware stated.
PwC Africa Oil & Gas Advisory leader Chris Bredenhann said there was a significant market for oil and gas inAsia, despite China's efforts to bring its own oil and shale gas reserves on line.
"Given the size of [its] economy, there will still be a market for East African gas as well," he explained.
However, Bredenhann reiterated that Africa's success in this regard would depend on the continent's ability to contain costs and get the product to market speedily.
Further, while the PwC report showed that access to funding was still one of the top six constraints to development in the oil and gas sector, there were reports of more funds being available for development inAfrica, he pointed out.
He also noted that oil and gas project bidding rounds were becoming increasingly competitive as national oilcompanies increased their participation and trading companies continued to enter the market.
Bredenhann stated that confidence in Africa was high at the moment, adding that increased investment could be expected during the second half of this year.
Source : www.engineeringnews.co.za