M a r k e t N e w s
Newage, the British Energy Company Has Discovered 1.6 Trillion Cubic Feet of Natural Gas Reserve in the Ogaden Basin of Somali Region of Ethiopia
Posted on : Thursday , 21st November 2019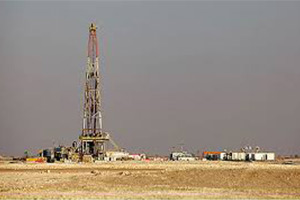 NewAGE has invented 1.6 trillion cubic feet of natural gas in a locality called Elkuran, says the private weekly newspaper in Ethiopia, The Reporter. The company has made the discovery near the site where the Chinse Poly GCL has started test gas production a year ago. NewAge currently operate the Adigala and Ogaden blocks in Ethiopia.

Guang Tutlam (MD), the State Minister of Ethiopia's Ministry of Mines and Petroleum said "We are now working on the gas commercialization. We are looking at possibilities how to market the gas,"

African Global Energy in its official website stated that development options in Ogaden are currently under review and include small-scale domestic projects and LNG export with nearby operator Poly GCL, the Chinese company, which has been testing production in the area.

An American company, Greencom, has requested the Ministry of Mines and Petroleum to provide it with natural gas. Greencom has expected to build a gas processing plant which produces various petroleum products from gas. "The company plans to use a Gas-to-Liquid (GTL) technology to transform the gas into liquid petroleum products including gasoline and gas oil. The total investment cost is predicted at two billion dollars, "It said.

"The GTL technology has been enforced in other countries. Technologically, it has been tested. What Greecom wants from us is the supply of gas for the GTL plant. We have told them to discuss the matter with New Age, "the minister told reporters.
Source : www.expogr.com