M a r k e t N e w s
Kenya Sprints Ahead Of Uganda With $3b London Oil Finance Contract
Posted on : Wednesday , 16th October 2019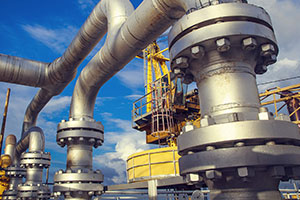 Kenya has endorsed an agreement with oil multinationals that is expected to draw up to Ksh308.4 billion ($3 billion) financing for expansion of its Turkana petroleum deposits, potentially placing the country ahead of Uganda in the race to the market.
Kenyan petroleum ministries were in London to finalize an information memorandum that will be marketed to global financiers who are eager on putting money in the Turkana oil project.
The contract, which was confirmed by Petroleum Principal Secretary Andrew Kamau, comes at a time when Uganda, which explored crude deposits six years prior than Kenya, is locked in an impasse with oil multinationals that has resulted in the suspension of production and export infrastructure projects.
In June, Kenya also signed the heads of terms agreement with Tullow, Total and Africa Oil, the joint project partners involved in development of the Turkana oilfields, laying out the obligations of each party and investments required for economic production.
The first shipment of 250,000 barrels of early oil exports also happened in August, as Nairobi desired to test the appetite for its crude deposits on the international markets.
Source : www.nzafafr.com