M a r k e t N e w s
HYTERA COMMUNICATIONS CORPORATION LIMITED AIMS TO EXPAND ITS OVERSEAS FOOTPRINT IN AFRICA AT THE 05TH OIL & GAS TANZANIA 2019
Posted on : Thursday , 10th October 2019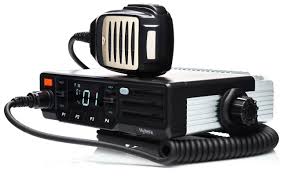 Hytera to showcase their Products at 05th Oil & Gas Event which will be held in Dar Es Salaam at the Diamond Jubilee Expo Center in East Africa.
Hytera Communications Corporation Limited is a global privately-run company headquartered in Shenzhen China. Established in 1993, Hytera, a global leading PMR solution provider, is dedicated to providing customized and complete professional communications solutions to government and public security, utility, transportation, enterprise & business to improve organizational efficiency and make the world safer.
The Company's products include interphone terminals and cluster systems, among others. The Company provides monitor and digital terminals and systems.
The OIL & GAS industry is a sector of the economy that transforms various resources into constructed physical economic and social infrastructure necessary for socio-economic development. In Recent Times, Tanzania has emerged as a major regional trade centre. This is mainly due to the very friendly and businesslike atmosphere it offers to foreign investors and products.
05th OIL & GAS TANZANIA 2019 edition offers a nearly 60% increase in size from last year. More than 100+ exhibitors will be comfortably accommodated at the venue with a special showcase of the open display of machinery.
Source : www.expogr.com