M a r k e t N e w s
PETROJET TO VENTURE AFRICA AT 05TH OIL & GAS TANZANIA 2019
Posted on : Thursday , 10th October 2019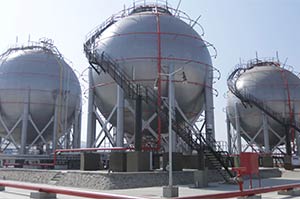 PETROJET is spreading their roots in east Africa by participating at 05th Oil & Gas Event which will be held in Dar es Salaam at The Diamond Jubilee Expo Center in east Africa.
With over 44 years of experience (since 1975), a workforce more than 35000 employees, a modern fleet of construction equipment (over 9500 Unit) and state-of-the-art technology, PETROJET ranks among the biggest full-service construction groups in MEA area, providing integrated Services to Oil, Gas, Petrochemical industries, Infrastructure and Civil Works and undertaking Complex projects in Egypt, Jordan, Libya, Algeria, Sudan, Lebanon, Saudi Arabia, UAE, Oman, Iraq, Kuwait, Yemen and Qatar.
Petrojet is recognized as a leading regional EPC Contractor with a strong portfolio covering various businesses like Oil, Gas, Chemical, Petrochemical, Power, Industrial and Infrastructure projects.
It is truly remarkable how East Africa and specifically Tanzania has in a short period of time become the main focus of attention as a source of new global gas supply. Large amounts of foreign investments have been made in the Tanzanian Oil and Gas industry after its discovery. These investments have made East Africa the next lucrative market in the international scenario.
The 5th Oil & Gas Tanzania Africa - Int'l Trade Exhibition, will be held from 7 - 9 November, 2019. This event will be the hub for key players in the Oil and Gas industry, attracting leading oil, gas and petroleum companies from around the world.
Source : www.expogr.com