M a r k e t N e w s
Aminex Boost ups Tanzanian Drilling Programme
Posted on : Tuesday , 1st October 2019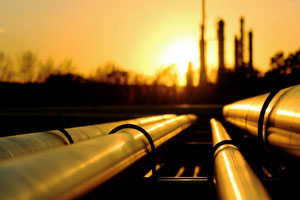 Aminex and ARA Petroleum LLC (ARA) two upstream oil and Gas Company have experienced upward movements in Tanzania with the government actively resolving several pending issues with other operator's in-country.

Such effective steps taken are a great sign for Aminex's Ruvuma project and provide confidence to the company and ARA who are now prepared to further advance certain predrilling operations for the Chikumbi-1 well.

The company and ARA will advance works so that drilling of the well can stert as soon as practicable following the satisfaction of the remaining conditions precedent, namely granting of the Mtwara licence extension and government green light for the transfer of interest and operatorship.

Moreover, ARA has agreed to provide the company with an advance of US$3 million in instalments before the completion of the farm-out. The advance will be neutralized against the first tranche of the cash consideration payable to Aminex on completion of the farm-out.

The second tranche of the cash examination of US$2mn, which had been initially due to the company 180 days after completion, will now be payable to the company upon completion.

The extension is been given for long stop date for completion of the farm-out till 30 June 2020.

"ARA is suitably encouraged by the ongoing discussions with the Tanzanian authorities to gears up the planning and preparation for the spud of Chikumbi-1." said Aminex Chairman John Bell.

He added further "These advanced payments demonstrate a commitment to this excellent asset, which when on production will play an important role in meeting domestic demand for gas from the people and businesses of Tanzania and a possible international market through export arrangements with neighbouring countries. Alongside our partner ARA, we continue to work towards completion of the Ruvuma Farm-Out, and are proactively engaged with the Tanzanian authorities to obtain the outstanding approvals and licence extension".
Source : www.sonzaf.com