M a r k e t N e w s
Tanzania Foresee to Begin $30bn LNG Project Construction in 2022
Posted on : Monday , 24th June 2019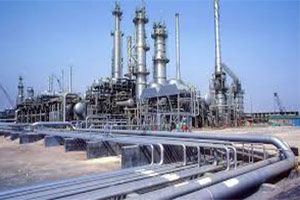 Tanzania has deals for a consortium of oil companies to start construction of the $30bn liquefied natural gas (LNG) project in 2022.The liquefied natural gas processing plant will be based in the Lindi region.
Regulatory barriers have delayed construction of an LNG export terminal near offshore natural gas discoveries to the south of the country. In March, the government declared that it planned to complete negotiations with a group of international oil firms in September to develop the project. This group is led by Norwegian energy firm Equinor.

Also Royal Dutch Shell, Exxon Mobil and Ophir Energy and Pavilion Energy were the other firms involved. The foreign oil companies will build the project along with the state-run Tanzania Petroleum Development Corporation (TPDC).Construction of the terminal is expected to start in 2022 and will end in 2028.

Tanzania energy minister Medard Kalemani said: "We advised the government negotiation team to hold separate talks with each individual investor, instead of the previous arrangement of holding joint talks with all the investors."We expect these talks to be completed within seven months."

According to the country's central bank, work on the project will add another two percentage points to annual economic growth, which presently stands at around 7%.It is estimated that Tanzania has recoverable reserves of more than 57.54tcf (trillion cubic feet) of natural gas, some of which is diverted for power generation and manufacturing facilities.

The country strategies to build a fertiliser factory in 2021, which expected to be operational in 2024.The factory, which will be a joint venture between Tanzania, Forrestal Industrial Projects of Germany, Danish industrial catalysts producer Haldor Topsoe and Pakistan's Fauji Fertilizer Company, is estimated to cost over $1.9bn.
Source : www.bizhydrocarbon-tech.com