M a r k e t N e w s
EXPERTS COLLABORATE TO EXPLORE OIL IN TANZANIA AND UGANDA
Posted on : Wednesday , 1st May 2019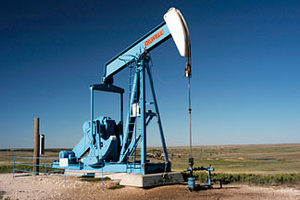 Endowed with untapped diverse energy sources including biomass, natural gas, hydropower, coal, geothermal, solar and wind power which are found in abundance in Tanzania. Out of the total energy supply Wood-fuel accounts for up to 92% hydro-electricity amounts for 2% and 7% is derived from oil products. The downstream oil industry is an important sector to the country's economy that absorbs 55% of the country's foreign exchange earnings on average. Nonetheless By exploiting indigenous resources the Government policies are directed at petroleum product substitution. Oil and gas exploration and production is also being encouraged in the upstream oil industry. Extensive gas fields have been identified off the coast at Songo Songo and Mnazi Bay and these are in the process of being developed.
The Petroleum (Exploration and Production) Act 1980 governed the upstream activities and the National Investment (Promotion and Protection) Act 1990 governed the downstream activities. The hydrocarbon industry is regulated by the Ministry for Energy and Minerals. Strong hydrocarbon potential shows in the upstream oil industry sector in Tanzania, with its oil seeps, seismic and other data. However, only 20 wildcat exploration and 8 development wells have been drilled in the 222,000 sq km area, and therefore Tanzania is not explored completely.
2 trillion cubic feet of natural gas reserves are the Current estimate available in Tanzania (tcf). In the Mnazi Bay area, with a view to substituting expensive imported petroleum fuels the World Bank and the government is working closely to develop the Songo Songo gas fields off the Southern Tanzanian coast. In the Dar es Salaam area the Songo Songo gas-to-electricity project will have a ready market of 17 potential industrial users of natural gas. The Energy Ministry of Tanzania collaborated with Ugandan energy experts to carry out exploration activities throughout various parts of Tanzania.
They said that the Ministry has started cooperating with Uganda in the oil sector, to conduct oil exploration a joint team has been formed by the government and Uganda. Exploration was in progress n various parts of the country although Tanzania has not yet discovered oil was what He said.
Dr. Medard Kalemani, the Energy Minister of Tanzania, revealed the news at a recent workshop for the parliamentary committee on energy and minerals members. He said that the ministry has made a joint team to carry out the oil exploration. The government has formed a joint team with Uganda .The minister said that they have started cooperating with Uganda in the oil sector.
The oil exploration is in progress in various parts of the country He said that that the joint team will provide the Tanzanian experts with an opportunity to borrow experience from experts from Uganda. According to the minister, so far, Tanzania has discovered gas in the southern parts of the country. The talks continue between Tanzania and Uganda over the transportation of oil. The minister directed the parliamentary committee and emphasized on the construction of the Hoima-Tanga crude oil pipeline.
Source : Bizmart