M a r k e t N e w s
Tanzania to come up with HydroPower plant
Posted on : Tuesday , 27th November 2018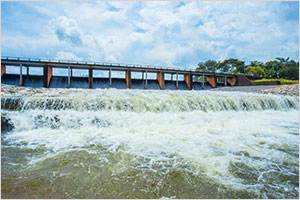 It has been announced that the hydropower plant preparations at Stiegler's Gorge in Tanzania are underway. This hydropower plant preparations are proposed for 2,100MW Rufiji hydropower plant.
This preparations will benefit the country as the project will have a gross output of 5,920GWh and also it is expected that the project will double the country's power generation capacity. This project is nearly of $307 million.
Mr. Medard Kalemeni, Energy Minister said "Let me assure you that we are well prepared for the task and nothing is going to hold us back from completing the project on time."
Also in support to this (hydropower plant), Project Execution Committee Chairman, Juma Iddi stated "Other preparatory works include setting up power cooling stations at Pangawe and Dakawa and supply water to the construction sites."
The hydropower plant will have the storage capacity of 34 million cubic meters of water as the dam itself will be of 134m.
At present, Tanzania energy mix comprises of hydropower, natural gas, liquid fuel and biomass. Whereas, the present capacity of Tanzania that has been installed is 1.6GW that supplies power to only over 40 percent of the population.
It has been reported that, the mega project will comprise of nine vertical Francis turbines with a capacity ranging from 200MW to 300MW each and power generation capacity consist of 1200MW each.
Source : newzmart