M a r k e t N e w s
Africa Oil, Tullow likely to seek partner for Kenya oil fields
Posted on : Wednesday , 6th August 2014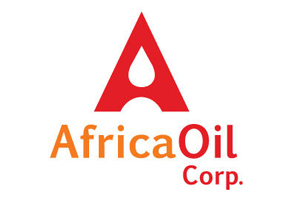 Canadian explorer Africa Oil Corp. and its partner Tullow Oil are likely to bring in a third partner to help develop their oil discoveries in northern Kenya, Africa Oil's chief executive officer said.

The firms discovered oil reserves in Block 13 T and Block 10 BB in northern Kenya's South Lokichar Basin, estimated at a combined 600 million barrels.

Experts say those reserves are enough to make a pipeline viable even without factoring in crude deposits of 3.5 billion barrels, found in neighbouring Uganda.

"We will likely bring on a partner to help develop Lokichar Basin reserves but no timetable has been set," Keith Hill said in an email response over the weekend to questions from Reuters.

Oil discoveries in Uganda and Kenya and gas deposits found off Tanzania and Mozambique have turned east Africa into a hot spot for hydrocarbon exploration.

Kenya, Uganda and Rwanda have invited bids for a single consultant to oversee a feasibility study and initial design for the construction of a 1,300-kilometre (808-mile) pipeline to transport crude to the Kenyan coast.

In April, executives of both Tullow and Africa Oil said they aimed to submit development plans to the Kenyan government in late 2015 for their discoveries.

Africa Oil also holds licences for exploration blocks in Ethiopia and in Puntland, a semi-autonomous enclave in Somalia.

Hill said Africa Oil plans to spend some $1.6 billion this year and next in exploration activity on its blocks in the three countries.

"Our gross budget this year is over $800 million … and we would expect a similar amount next year but (that) budget has not yet been approved," he said.

Africa Oil and its partner Marathon Oil Kenya Limited B.V., a unit of U.S.-based Marathon Oil Corporation have also discovered gas in Block 9 in northern Kenya.

Hill said while the amounts had not been proven, they estimated the gas discovered at the block's Sala-1 well at between 0.5 trillion and 1 trillion cubic feet, although tests were still being carried out.

"(We) will spud Sala-2 appraisal well before end of July to help confirm," he said.

When announcing the discovery in late June, Africa Oil said it had held discussions with the government and power companies to see how to fast-track a gas-to-power project at the site.

"We have held several meetings with GofK (Government of Kenya) to progress gas-to-power project terms and believe these will be sorted out in next 60 days," Hill said.
Source : http://businessdayonline.com