M a r k e t N e w s
Shandong Kerui Petroleum eyes the Kenyan market
Posted on : Thursday , 7th August 2014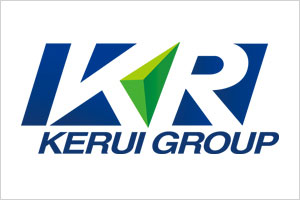 China's Kerui Group which specializes in trading, oil exploration development and renowned as the key manufacturer and supplier of heavy duty equipment extensively used in petroleum exploration and delivery is eying Kenya as the next base of its operations for the East African region.
The company already has a presence in 49 subsidiary offices is already present in a number of African states including its largest market Algeria, Libya, Niger, Cameroon, Gabon, Congo Brazzaville, Angola and Sudan.
According to its general manager for East Africa Alan Wang in an interview with OilNewsKenya the Kerui group is looking for local partners in Kenya to help it set up a spare part warehousing facility as it eyes the booming oil and geothermal activities in the region which are a potential market for its rigs.
"We are currently in the process of carrying out a feasibility study to evaluate the potential for the market. Currently we are operating from Sudan but soon we will have a Kenyan office as well," Wang told OilNewsKenya.
The company which has a 50 percent localization policy says it is in discussions with local partners who could also service the Ugandan and Tanzanian markets as to which the company is also focusing on after sealing the Kenyan deals.
Apart from providing equipment the partners will also provide technical support, after sale services and training according to Wang.
Kerui which is just 10 years old services China's second largest oilfield in Shengli and has a total annual sales volume of between $10 to 50 million.
Source : oilnewskenya.com