M a r k e t N e w s
DNO gets 2 year extension for Block SL18, Somaliland
Posted on : Tuesday , 9th September 2014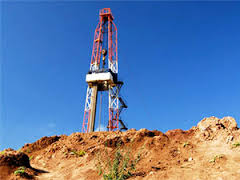 Norwegian oil and gas operator DNO has said it has been granted a two-year extension of the term of its production sharing agreement for Block SL18 in Somaliland.
DNO which has a 50 percent stake as operator in Block SL18 will now see the first exploration period will now end on 8 November 2017.
Already the partners of Block SL18 have completed field survey and environmental assessment studies and now says will initiate a planned seismic acquisition program once the Government of Somaliland has put in place a planned Oil Protection Unit (OPU) in 2015 to support the international oil companies operating in Somaliland.
"In the interim, security conditions permitting, DNO will resume a development program focused on drilling water wells to provide local communities in the areas covered by Block SL18 with potable water," the company says in a statement.
DNO entered Somaliland in April 2013.
Source : Oil news kenya