M a r k e t N e w s
East African Explorers Seek Third †Partner For Kenya Oil Fields Development
Posted on : Wednesday , 27th August 2014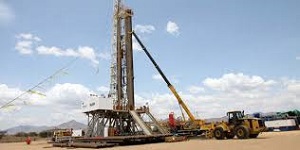 East African explorers, Africa Oil and its partner Tullow Oil, have told Reuters they could take on a third partner to help develop oil discoveries in northern Kenya where they discovered an estimated 600 million barrel in Block 13 T and Block 10 BB in South Lokichar Basin.
"We will likely bring on a partner to help develop Lokichar Basin reserves but no timetable has been set," Africa Oil's chief executive officer Keith Hill told Reuters.
East Africa has over the recent years become a hotbed of oil and gas exploration with huge deposits being found in Kenya, Uganda, Tanzania, Mozambique and Puntland a semi autonomous region in Somalia. There are also extensive exploration activities in Ethiopia but no commercially viable oil deposits have been found there yet.
Reuters reported that Kenya, Uganda and Rwanda have invited bids for a single consultant to oversee a feasibility study and initial design for the construction of a 1,300-kilometre (808-mile) pipeline to transport crude to the Kenyan coast.
Hill told Reuters that Africa Oil plans to spend some $1.6 billion in 2014 and 2015 in exploration activity on its blocks in the three countries.
"Our gross budget this year is over $800 million … and we would expect a similar amount next year but (that) budget has not yet been approved," he said.
Source : www.afkinsider.com