M a r k e t N e w s
Smaller firms will lead East Africa's oil and gas development
Posted on : Tuesday , 26th August 2014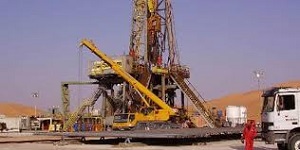 * East Africa's huge gas reserves a big lure; proximity to Asia attractive
* Smaller explorers set to kick start development
* Majors cut investments as margins squeezed
Smaller oil explorers willing to take financial and operational risks will lead the development of East Africa's oil and gas industry as majors ditch riskier projects as margins fall, executives from several oil and gas firms said on Tuesday.
The region has emerged as a significant prospect for the export of liquefied natural gas (LNG) because of the size of natural gas discoveries there and its proximity to Asia's major LNG consumers.
The U.S. Geological Survey has estimated that more gas lies off the shores of Kenya, Tanzania and Mozambique than off Nigeria, Africa's biggest energy producer.
However, high development costs and low profit margins in the gas sector worldwide have made large oil and gas companies more hesitant to commit to risky and expensive investments.
This reluctance paves the way for smaller explorers, such as Tullow Oil and Ophir Energy, who typically focus their efforts on one region or country in the hope of maximising any returns.
"The oil and gas industry is worried about costs. Oil companies are reducing their investments and putting projects on hold," Willy Olsen, former advisor to Statoil, said at the East Africa Oil and Gas conference in London.
"If they make oil and gas discoveries in East Africa it will be 10 to 15 years before they see revenues ... so the focus will be on small and medium-sized companies and few big players," he added.
RACE FOR GAS
Mozambique and Tanzania are racing to be first to export gas from Africa's eastern seaboard to transform their economies but have substantial challenges to overcome.
Both countries lack infrastructure and technical know-how. Both lack clear oil and gas policies and legislation of the sector is uncertain. Debate continues over how much gas should be sold to foreign investors and how much should be kept for domestic use.
Around 180 trillion cubic feet of gas has been found in Mozambique's Rovuma Basin, according to Jose Branquinho, resource assessment director at Mozambique's National Petroleum Institute. This would be enough to supply, Germany, Britain, France and Italy for some 18 years.
"The Mozambique discoveries have changed the world - that's why people are still interested in East Africa," Miles Donnelly, commercial director at oil and gas exploration firm Bahari Resources, said on the sidelines of the conference.
"They are on a scale which could be comparable to Qatar," he said, referring to the world's top LNG exporter.
Companies currently exploring for gas in the region include a mix of smaller and larger players. In Mozambique Anadarko , Buzi Hydrocarbon, Eni, Petronas and Sasol are active. In Tanzania, Britain's BG Group and Ophir Energy, have been at the forefront of exploration, while Exxon Mobil and Statoil have also found gas.
But it will be the smaller companies that get production off the ground in earnest in places such as Mozambique, executives said.
Taipan Resources, an oil exploration company focused on Africa with a $50 million market capitalisation, hopes to start drilling for oil in northeast Kenya next year.
"Smaller companies get on with things and have a big role to play. We bring in the medium companies, who draw in the large companies" said Max Birley, chief executive of Taipan Resources, which is based in Kenya and listed in Canada.
"We may not have big pockets but we employ bright people who are aggressive about exploration and we drill wells which some of the majors won't drill," he added.
Source : www.reuters.com