M a r k e t N e w s
Tanzania Gas Gains at U.S.$3 Billion
Posted on : Tuesday , 19th August 2014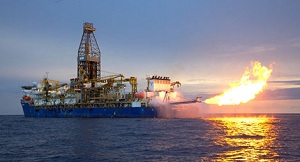 Dar es Salaam — Tanzania value of export of gas which is a net of repatriate earnings is set to be $3 billion per annum over the period 2023 - 2050.
This means in 27 years the value of gas exports will be $81 billion once the international oil companies start the actual extract of the natural resources.
Tanzania estimates of gas reserves are frequently being updated. The reserves of natural gas in the offshore are about 30 trillion cubic feet (tcf) and onshore are about 5tfc.
However the international oil companies will a decision in 2016 whether to extract the gas or not, the Tanzania Natural Resources Charter prepared by the Uongozi Institute noted.
Presenting the charter to consultants with higher education and research institutions, the Lead Researcher of the Uongozi Institute, Prof Ammon Mbelle said the natural resources will also generate a lot of money to the government.
"The government revenue receipts on gas estimated to be between $2 billion and $2 .5 billion per annum over a period 2023 to 2050," Prof Mbelle said. This means in 27 years the government will earn over $67.5 billion.
Prof Mbelle said the natural resources management should secure the greatest benefit for citizens through an inclusive and comprehensive national strategy, clear legal framework and competent institutions.
The investment on the exploration and production of natural gas in Tanzania is projected to grow to between $10 to 20 billion in the coming decade the government said.
Tanzania is a growing market with ongoing exciting discoveries of natural gas which including 19 exploration blocks.
Over the past two years, explorations in Tanzania's deep offshore waters have led to the discovery of about 45 trillion cubic feet (tcf) of natural gas, Minsiter for Natural Resources, Prof Sospeter Muhongo said.
The country's Natural Resources Charter is a framework that gives guidance on the chain of complex economic decisions that have to be made in order to transform extractive wealth under the ground into development above ground.
Source : allafrica.com