M a r k e t N e w s
Oil and gas boom in East Africa countries promises riches
Posted on : Friday , 15th August 2014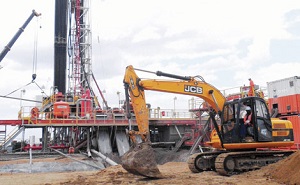 Analysts at Standard Bank say Kenya, Uganda, South Sudan, Ethiopia, Tanzania and Mozambique that have recently made discoveries, have the potential to fundamentally transform their economies through investments in road, rail, power and industrial infrastructure.
"Over and above the traditional oil and gas regions in Africa, notably West Africa, East Africa has essentially been a forgotten desert in terms of upstream oil and gas exploration over the last 40 years," said Simon Ashby-Rudd, London-based global head of oil and gas at Standard Bank.
These discoveries will establish the region as a major hydrocarbon province in the decades to come and drive wider economic growth throughout East Africa. Oil exploration in East Africa was sparked off by the discovery of between 1.5 and 2 billion barrels of commercially viable oil reserves in northern Uganda. Last year, Uganda's total known oil reserves in the country were estimated at about 3.5 billion barrels.
The discovery of oil in Uganda, coupled with the fact that exploration licences in East Africa were comparatively cheap, ushered in further exploration activity in other countries along the Rift Valley. As a result, further oil discoveries were made in Kenya and southern Ethiopia with additional gas finds in Tanzania and Mozambique. One of the biggest indicators that the region is likely to experience an oil and gas-led boom in the next half decade, is the fact that several projects in East Africa are likely to come on stream at similar times.
Mozambique and Tanzania's gas and liquefied natural gas projects are expected to come on stream in 2019.
The ones by Kenya , Tanzania and Ethiopia are expected to begin commercialisation of their oil deposits over the next six to seven years.
Source : www.in2eastafrica.net