Afrotrade - is Africa's Prime Foreign Products, Equipment & Machinery Catalogue for African Buyers providing an easy access for international companies to reach their prospective buyers/ clients/ partners in Africa, in a very simple, economical but effective way. Read More >>
Latest News Updates
Afrotrade June Issue Inaugural by Chief Guest at OIL & GAS AFRICA 2016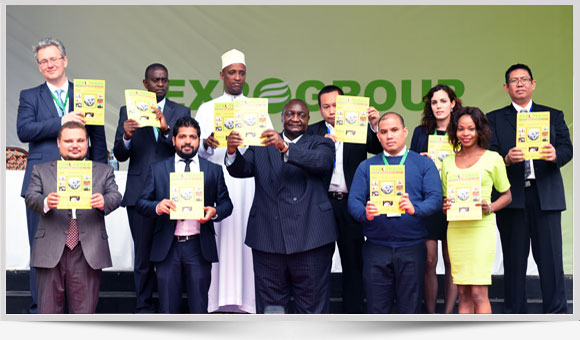 Latest Advertisers seeking agents in Africa
Search Advertisers by Products
Upcoming Events
Afrotrade will be distributed to trade visitors free of cost at the following Trade Exhibitions:
Business News
Zarara To Begin Lamu Offshore Drilling
NEMA has given a British oil and gas firm the green light to start Sh16.4 billion drilling for commercial gas on Pate Island, Lamu county. The National Environmental Management.... Read More »
Posted on : Wednesday , 1st November 2017
Oil Discovery in Kajiado is God's Blessing Says Lenku
An exploration process is set to begin in the village of Kajiado's Inkokirding'a after the discovery of gas in the region last week. George Igunza, A Senior Geothermal.... Read More »
Posted on : Friday , 13th October 2017
Tanzania-Ntorya Project Tipped to Prosper
The recently appraised Ntorya Project is all set to take the next step in its development and is being set up for construction. Solo possesses a 25% stake in the project, which is.... Read More »
Posted on : Friday , 29th September 2017
Request a Free Copy
Collect your free copy at the leading exhibitions of Africa or.