Afrotrade - is Africa's Prime Foreign Products, Equipment & Machinery Catalogue for African Buyers providing an easy access for international companies to reach their prospective buyers/ clients/ partners in Africa, in a very simple, economical but effective way. Read More >>
Latest News Updates
Afrotrade June Issue Inaugural by Chief Guest at OIL & GAS AFRICA 2016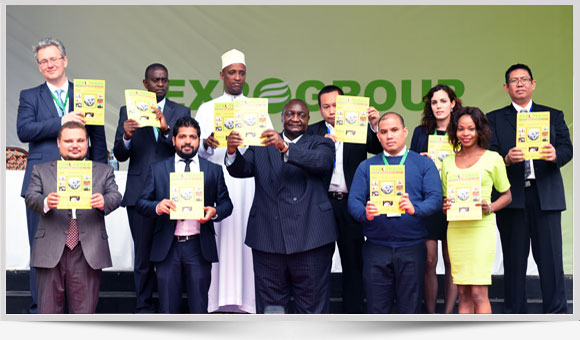 Latest Advertisers seeking agents in Africa
Search Advertisers by Products
Upcoming Events
Afrotrade will be distributed to trade visitors free of cost at the following Trade Exhibitions:
Business News
Uganda and Tanzania Sign Gas Deal
Uganda and Tanzania have signed an agreement for the construction of a natural gas pipeline. The deal was signed at the end of a three-day Joint Permanent Commission Summit held in.... Read More »
Posted on : Monday , 27th August 2018
Tullow Oil to Resume Turkana Oil Operations
Tullow Oil, British Oil Company will continue its oil and gas development activities in Turkana County, the Government has said. A statement from the Ministry of Petroleum and Mining.... Read More »
Posted on : Wednesday , 8th August 2018
US $175bn Gas Project to Benefit Tanzania
The US-led initiative to invest in gas-powered power plants in Africa will benefit Tanzania a lot. Through the Roadmap, US companies will invest $175 billion in gas power.... Read More »
Posted on : Saturday , 28th July 2018
Request a Free Copy
Collect your free copy at the leading exhibitions of Africa or.