Afrotrade - is Africa's Prime Foreign Products, Equipment & Machinery Catalogue for African Buyers providing an easy access for international companies to reach their prospective buyers/ clients/ partners in Africa, in a very simple, economical but effective way. Read More >>
Latest News Updates
Afrotrade June Issue Inaugural by Chief Guest at OIL & GAS AFRICA 2016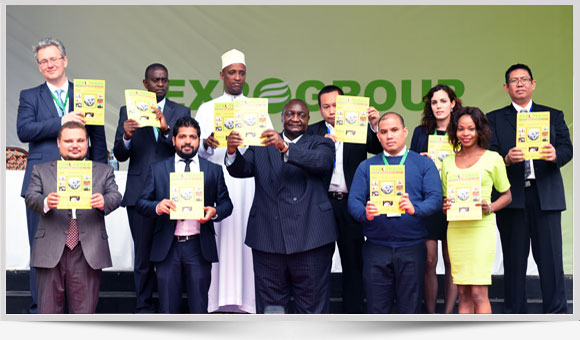 Latest Advertisers seeking agents in Africa
Search Advertisers by Products
Upcoming Events
Afrotrade will be distributed to trade visitors free of cost at the following Trade Exhibitions:
Business News
Kenyan Government turns focus toward ramping up oil and gas production
The opportunities lying in the oil and gas sector want to be utilized notes the Ministry of Petroleum and Mining, as Kenya looks to commercialize production of petroleum in 2021 with export already.... Read More »
Posted on : Thursday , 25th April 2019
Dangote Refinery, Nigeria to Stabilize World Oil Production - OPEC
OPEC is confident that the Dangote Oil Refinery will be serving to drive world crude oil refining capacity raise especially in Africa by 2020. In the current edition of its World Oil Outlook.... Read More »
Posted on : Thursday , 25th April 2019
EA Oil Pipeline Project to be Arbitrated by London
Due to end months of haggling between the governments and oil companies, the UK will host arbitration talks in case of disputes arising out of the East African crude oil pipeline project. During a.... Read More »
Posted on : Wednesday , 24th April 2019
Request a Free Copy
Collect your free copy at the leading exhibitions of Africa or.