Afrotrade - is Africa's Prime Foreign Products, Equipment & Machinery Catalogue for African Buyers providing an easy access for international companies to reach their prospective buyers/ clients/ partners in Africa, in a very simple, economical but effective way. Read More >>
Latest News Updates
Afrotrade June Issue Inaugural by Chief Guest at OIL & GAS AFRICA 2016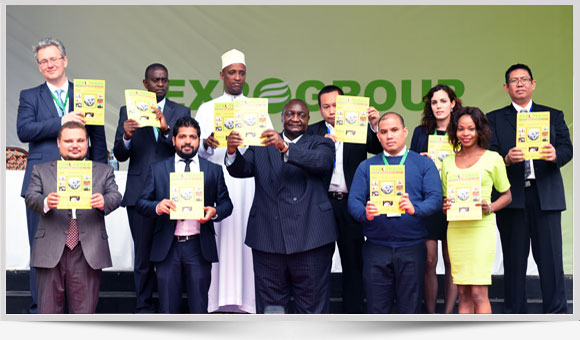 Latest Advertisers seeking agents in Africa
Search Advertisers by Products
Upcoming Events
Afrotrade will be distributed to trade visitors free of cost at the following Trade Exhibitions:
Business News
Gas Reserve Discovered in Ethiopia By British Company
NewAGE has discovered 1.6 trillion cubic feet of natural gas in a locality called Elkuran. The company has made the discovery near the site where the Chinse Poly GCL has started test gas production a.... Read More »
Posted on : Thursday , 30th May 2019
Canada To Support EAC Energy Sectors For Local Benefit
The East African Community (EAC) summons for extended support from Canada, one of the leading development partners to Africa. The community is specifically pressing for assistance in the.... Read More »
Posted on : Saturday , 11th May 2019
EXPERTS COLLABORATE TO EXPLORE OIL IN TANZANIA AND UGANDA
Endowed with untapped diverse energy sources including biomass, natural gas, hydropower, coal, geothermal, solar and wind power which are found in abundance in Tanzania. Out of the total energy.... Read More »
Posted on : Wednesday , 1st May 2019
Request a Free Copy
Collect your free copy at the leading exhibitions of Africa or.