M a r k e t N e w s
Africa Is No Doubt Final Frontier For Oil
Posted on : Monday , 28th September 2020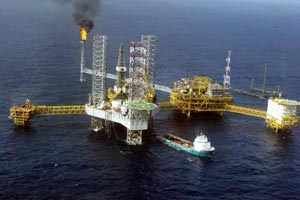 The pandemic has been very devastating for the oil industry globally. Explorers suspended drilling, producers, idled wells, Big Oil majors put up assets for sale. But the world continues to need oil, albeit lower amounts of it than a year ago, and it will continue to need it.

Exploration is not over. It is especially not dead in Africa—a hot spot in oil and gas before the pandemic.

Earlier this month, French Total and the Uganda government signed an important deal, for the construction of a pipeline that will carry Ugandan oil to the Kenyan coast. Two weeks later, the presidents of the two countries signed their own deal about the $3.5-billion infrastructure.

The final investment decision on the pipeline is expected by the end of the year in a rare good sign about the future of oil demand.

Uganda and Kenya are both newcomers on the oil scene with expectation to join the oil exporting community soon. If the construction of a $3.5-billion oil pipeline still makes economic sense for countries that are not among the wealthiest in the world, there can be a change for oil demand.
Source : www.innzaf.com