M a r k e t N e w s
African oil imports sustained by China
Posted on : Tuesday , 26th March 2019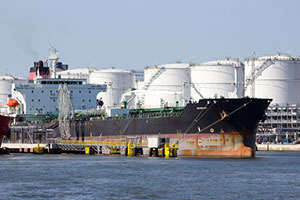 Uncertainty over US waivers for investors of oil from Iran is commencing to grip the market again, under very different circumstances than when American sanctions were set to go into effect in 2018.
Before existing exemptions were granted, traders in Saudi Arabia were forecasting $100 oil, and Donald Trump was looking forward to a decrease in fuel rates ahead of US midterm elections. The waivers blindsided the market, which had assumed America would bring Iranian exports to zero, and sparked a 40% fall in crude.
As the six moth old waivers that were allowing the buyers to ship specified quantities are closing to their expiry, the Saudis are pursuing drastic output deductions, US sanctions on Venezuela have further tightened up supplies and Opec producers burnt by last quarter's oil slump have disagreed with Trump's call for lower prices. Iran's buyers, simultaneously, are making plans — with some betting the exemptions will be extended and others expecting an end.
The aim of the Trump administrationis is to totaly halt oil shipments from Iran as it seeks to raise economic pressure on Tehran. In February, Japanese broadcaster NHK cited the State Department's Brian Hook as saying the US doesn't plan to extend the waivers. Off late, Mike Pompeo, Secretary of State said that America wants to bring the Islamic Republic's exports to zero as quickly as market conditions will permit.
Some Iran's buyers are pressuming that the waivers will be revised while others expecting some cuts to permitted purchases. The biggest refiners of the nation, state-run Sinopec and PetroChina Co., are formulating a scenario where US-issued waivers are renewed with some cuts to permitted purchase volumes, according to company officials who asked to be unidentified as the information is confidential.
Chinese investors might want to secure at least some alternatives in the spot market before time, as per a Bloomberg survey of traders who participate in the market. That's because allocations for Iranian cargoes tend to take place one month prior to shipments that are due to load, leaving refiners with the risk of lack of supplies if there are hurdles related to the waivers.
China is experiencing increased volume of African oil imports while also cotemplating shipments of Russian Urals and American crude oil as trade tensions between China and the US ease.
Source : www.newzmart.com