M a r k e t N e w s
A thousand Households to Get Natural Gas
Posted on : Thursday , 21st June 2018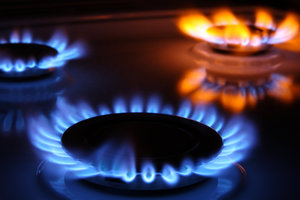 Tanzania' s government said that it has 5 million USD set aside for providing natural gas to over 1,000 households for domestic use in the east African capital Dar es Salaam starting from next month.
The Minister for Energy, Medard Kalemani, said the program under phase one will take two years beginning July and will connect natural gas to households in Mbagala, Kigamboni, and Mkuranga areas.
Kalemani, speaking at the launch of a pilot project of phase one of the program for Ubungo and Mikocheni residents said that the program was in line with the national agenda to reduce the use of imported liquid gas and charcoal.
President of Tanzania, John Magufuli has promised to turn the country into a middle-income industrial economy by 2025.
The country is in the process of introducing a mega hydropower plant that will produce 2100 megawatts which, which will be located at Stiegler's Gorge along the Rufiji River in the Selous Game Reserve.
Tanzania has reserves of more than 57 trillion cubic feet of natural gas but faces periodic power shortages as it relies on hydropower dams that experience a decline in water levels caused by climate change.
Source : Bizmap