M a r k e t N e w s
Tanzania- Key Industries to be Connected to Natural Gas
Posted on : Saturday , 19th May 2018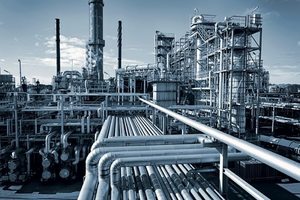 The government of Tanzania has planned a project to connect key industries in the commercial capital Dar es Salaam with natural gas as a source of energy, reducing dependence on erratic electricity.
Deputy Minister of Energy, Subira Mgalu, told the National Assembly that the project was being implemented by the government's petroleum watchdog--the Tanzania Petroleum Development Corporation (TPDC).
"The plan is to reduce the dependence of electricity as the only source of power for production by the industries," said Mgalu, adding that some of the industries that have started the process to use natural gas were producers of juices, Bahkresa Industries, and Coca-Cola Kwanza.
The official made the remarks as Tanzanian President John Magufuli has promised to turn the country into a middle-income industrial economy by 2025.
Tanzania is in the process of implementing a mega hydropower at Stiegler's Gorge along the Rufiji River in the Selous Game Reserve that will produce 2,100 megawatts.
Medard Kalemani, the Minister for Energy, said currently the government was building relevant infrastructure that will simplify the implementation of the project.
He added that the Stiegler's Gorge power generation project was implemented with an aim to end the country's power struggles and sustain local industries with electricity and sell the surplus outside the country.
Tanzania, with a population of approximately 54 million has just 1,500MW of installed grid capacity.
However, the Stiegler's Gorge project has been a concern for many years now due to its potential negative impact on the Selous Game Reserve, a world heritage site renowned for its animal populations and variety of wildlife habitats.
Source : Bizmap