M a r k e t N e w s
National Oil acting chief executive confirmed
Posted on : Friday , 11th August 2017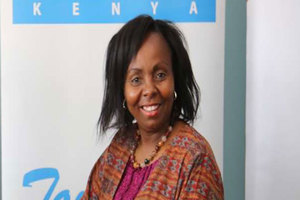 The National Oil Corporation of Kenya has confirmed interim boss Mary Jane Mwangi as chief executive after acting for a year.
The State-owned firm said Ms Mwangi was ranked top in the interview and will now head the firm for three years effective August 1.
"She is expected to drive change, lead and build a competitive fully integrated oil and gas firm," said Samuel Gakunga, acting chairman at Nock.
Ms Mwangi took over the leadership of Nock following the acrimonious exit of Sumayya Hassan-Athmani in July 2016.
The incoming chief executive was previously the general manager in charge of downstream operations – marketing, distribution, and retail of products.
Ms Mwangi's confirmation is likely to renew debate on potential conflict of interest given that she is the wife of Tullow Oil Kenya manager Martin Mbogo.
Nock is the custodian of Kenya's oil exploration data which is provided to firms such as Tullow Oil its rivals.
Source : http://www.businessdailyafrica.com